Policies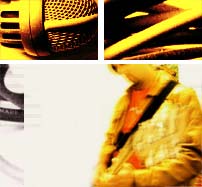 Classified Ad Guidelines
All classified ads and transactions on Sonic Weekly Classifieds must comply with the Classified Ad Guidelines and Terms & Conditions. Sonic Weekly is merely a forum for Sellers and buyers to connect. Any transactions are solely between Buyer and Seller. Sonic Weekly makes no determination on the validity or reputation of either Buyer or Seller. By completing a transaction, both Buyer and Seller hereby agree to indemnify Sonic Weekly for any transaction attempted or completed by Buyer and Seller. Furthermore, sellers and buyers are responsible for reviewing and complying with any applicable laws, regulations, or restrictions for the city, county, state, region, and country in which both the buyer and seller reside. This includes laws, regulations, or restrictions on items and services, and the method of sale or exchange in which buyers and sellers participate on Sonic Weekly Classifieds.
Rules for selling and buying on Sonic Weekly Classifieds
You should list your items or services in the most suitable category you believe your service or items contains. Furthermore, each item or service can only be listed in one category.
You are not permitted to link to, display, or advertise (through the use of email addresses, URLs, images, or any other contact information) goods or services for which you are not posting on Sonic Weekly.
You may not include any content or images in your classified ad that are you do not own or have a license to use, are obscene, offensive, harmful to minors, illegal, an invasion of privacy, or otherwise inappropriate.
You may not offer any item for sale that you do not have the right to sell, is illegal.
You may not use or manipulate this service for any illegal or fraudulent activity or purpose.
You may not disrupt Sonic Weekly operations or service. This includes the use of any automated routines, scripts used to gather or generate information via our web site, or any other repetitive action nor any service that may degrade the performance of our systems.
You may not charge any monies with a description not disclosed to the buyer prior to the close of transaction.
Any act or omission that in any way reduces Sonic Weekly fees and payments is prohibited.
Buyer and Seller hereby agree to complete any transaction between Buyer and Seller after final terms have been agreed. Likewise, buyers should not make offers or accept an asking price on classifieds for which they do not intend to complete a transaction.
Your classified ad must be in English, however it may contain words in another language, if necessary, in order to describe the item or service for sale.
Offensive Material
Classifieds Sonic Weekly determines to promote hatred, violence, racism, or intolerance is not permitted on Sonic Weekly. Under this policy, Sonic Weekly may, at its sole and absolute discretion, remove classifieds when the item, description, or service violates any Sonic Weekly policy or is illegal.
Spamming
Sonic Weekly does not tolerate spamming. This includes solicitation of Sonic Weekly members by any means via our website. In addition, Sonic Weekly URLs and email addresses (for example, Ad Links or corporate emails) are not permitted in any mass marketing or unsolicited commercial email campaigns.
Sonic Weekly will take action if it is clear a member has participated in spamming. Where state and/or federal laws have been violated, we reserve the right pursue legal action.
Keyword Spamming
Sonic Weekly does not allow the superfluous use of keywords or phrases in classifieds. Keywords that do not add substantive value to the description of the classified ad, or those that are repeated multiple times, are considered superfluous. This includes referencing brand names which have no relation to the classified ad.
Inappropriate Classifieds
Sonic Weekly may at any time re-categorize, disable, or suspend classifieds which contain inappropriate material in the ad title, description, or image(s). If your classified ad is re-categorized, disabled, or suspended, you may be notified by email.
Non-binding negotiations
All negotiations are between Buyer and Seller. We permit classifieds describing real estate and businesses for sale that serve as advertisements to attract potential buyers, informing them of an opportunity to conduct a transaction outside of Sonic Weekly. At the close of a classified ad, the seller should contact the buyer to discuss entering into a contract for the actual property or business.
Right to terminate and suspend
Sonic Weekly, at its sole discretion, may modify, suspend, or delete any classified ad or Sonic Weekly membership immediately, and without notice, if we believe that you have not acted in compliance with Sonic Weekly's Terms & Conditions, Classified Ad Guidelines, any Sonic Weekly policy, violate any law, put Sonic Weekly at risk of a lawsuit or could harm Sonic Weekly in any manner.