Policies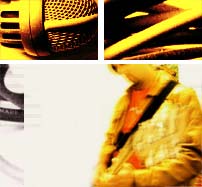 Terms of Use
PLEASE READ THIS AGREEMENT CAREFULLY. BY CLICKING ON THE 'JOIN NOW' BUTTON ON THE JOIN FORM REFERENCED HEREIN, YOU ARE AGREEING TO BE BOUND BY THE TERMS OF THIS AGREEMENT AND ALL TERMS AND CONDITIONS INCORPORATED BY REFERENCE IN THIS AGREEMENT, INCLUDING SONIC WEEKLY'S PRIVACY POLICY & ACCEPTABLE USAGE POLICY. YOUR USE OF THE SERVICES ALSO CONSTITUTES ACCEPTANCE OF THIS AGREEMENT.

1. Introduction

This User Agreement ('Agreement') is an agreement between Sonic Weekly, Inc. (Sonic Weekly) a California Corporation, and the party set forth in the related sign-up form (Member) attached hereto and hereby incorporated by reference (together with any subsequent orders submitted by Member via the 'Shopping Cart'), and applies to the purchase of all services (collectively, the 'Services') ordered by Member on the Shopping Cart or through any other channels Sonic Weekly provides to order and upgrade service. Such party is referred to in this Agreement as 'Member' or 'you'. Sonic Weekly reserves the right to reject this Agreement for any reason or no reason, prior to acceptance thereof by Sonic Weekly. Activation of the Services shall indicate Sonic Weekly's acceptance of this Agreement. Subject to the terms and conditions of this Agreement, Sonic Weekly will provide to Member the Services selected by Member set forth on the Sign-up Form. Sonic Weekly reserves the right to refuse service to anyone. Member hereby represents that he, she or it is either, an individual entering this Agreement for his or her personal use and is over 18 years of age, or a corporation, limited partnership or other legal entity, duly organized and in good standing under the laws of the state of its organization and the person acting on behalf of Member is duly authorized to accept, execute and deliver this Agreement on behalf of Member.

2. Amendment of Agreement

Sonic Weekly may amend or otherwise modify this Agreement. Member agrees that Sonic Weekly's posting of any amendments or modifications to this website (http://sonicweekly.com/privacy) shall constitute adequate notice to Member and that Member shall periodically consult this web page for any changes or amendments to this Agreement. Sonic Weekly may, but is under no obligation to, provide additional notice of any amendment, modification or update of this Agreement via e-mail to Member. If any material modification to this Agreement is unacceptable to Member it shall be Member's responsibility to terminate their subscription as provided in Section 3 of this Agreement. If Member does not terminate the Agreement within 10 days of the material modification then Member's continued use will mean that Member has accepted the amended or modified Agreement.

3. Duration of Agreement, Continuity, and Cancellation Policy

3.1 - The Initial Term shall begin upon confirmation of Member's order or commencement of the Services to Member and receipt of lawful funds. The term's length is chosen by Member and shall be indicated in the Shopping Cart. After the Initial Term, this Agreement shall automatically renew for successive terms, equal in length to the Initial Term, unless terminated or canceled by either party as provided herein. During the Term, and other as specified herein, this agreement cannot be terminated by Member for any reason.

3.2 - This agreement may be terminated by either party by giving the other party notice at least 15 days prior to termination. (Members hereby agrees and understands that they must follow the instructions provided at http://sonicweekly.com/modules/?r=faq/view/Cancel-Account in order to effectively terminate services as described herein), or by Sonic Weekly at any time, without notice, if in Sonic Weekly's sole judgment Member has in any way breached this Agreement (Termination for Cause).

3.3 Sonic Weekly may also terminate this agreement in its sole discretion at any time for any or no reason, by giving Member a 72 hour notice to the email address Member keeps on file with Sonic Weekly.

3.4 - If Sonic Weekly cancels this agreement pursuant to any of the terms outlined in this agreement, with the exception of Termination without Cause pursuant to paragraph 3.3, Sonic Weekly shall not refund to Member any fees paid or prepaid in advance of such cancellation.

3.5 - If prior to the end of the agreed on Term, Member cancels the Services for any reason, or Sonic Weekly terminates the Agreement due to Member's breach of the Sonic Weekly User Agreement or Acceptable Usage Policy, Member forfeits any prepaid service fees. At no time shall Member receive a refund of any prepaid service fees.

3.6 - Sonic Weekly reserves the right to terminate the Services, if Member's usage of the Services results in, or is the subject of, legal action or threatened legal action, against Sonic Weekly or any of its affiliates, partners, owners, employees or agents, without consideration for whether such legal action or threatened legal action is eventually determined to be with or without merit.

3.7 - All sales are final except for a cancellation within the first thirty (3) days after Member purchases and pays for the service (Limited Money-Back Guarantee) and as stated below. After the Money Back Guarantee expires, Member cannot cancel this Agreement, other than provided in paragraph 3.2, prior to the end of the Term as provided herein for any reason. If, after the Money Back Guarantee period, Member cancels this Agreement before the end of the term Member shall receive no refund. In the event that Member cancels within 3 days of ordering their membership by following the instructions provided at http://sonicweekly.com/modules/?r=faq/view/Cancel-Account, Sonic Weekly will refund membership fees only to Member. Member acknowledges and agrees that following the instructions provided at http://sonicweekly.com/modules/?r=faq/view/Cancel-Account is the ONLY WAY TO EFFECTIVELY CANCEL an account with Sonic Weekly and meet potential deadlines to trigger Sonic Weekly's limited Money-Back Guarantee. Any cancellation requests sent to or directed to Sonic Weekly by email and/or regular mail shall be null and void. Member also agrees that any request for a refund shall be forfeited, if the instructions provided at http://sonicweekly.com/modules/?r=faq/view/Cancel-Account have not been followed to cancel an account.

4. Billing, Payment, and Additional Services

4.1 - All fees for Services are due in advance and shall be in accordance with Sonic Weekly's fee schedule, which is incorporated herein by reference and may be amended from time to time.
Sonic Lounge Memberships: http://sonicweekly.com/membership_info
Business Memberships: http://sonicweekly.com/membership_biz
Education Memberships: http://sonicweekly.com/membership_edu

4.3 - Member acknowledges and specifically agrees that chargeback's - which occur if Member disputes Sonic Weekly charges directly with Member's credit card bank - are unlawful if Sonic Weekly's service has been rendered. If Member has a fee dispute with Sonic Weekly he has to settle such dispute with Sonic Weekly directly without initiating any chargeback procedures.

5. Special Provisions Applicable to Affiliates

5.1 - Sonic Weekly from time to time may offer affiliate or referral programs which will permit Members to refer potential customers to Sonic Weekly. If Member chooses to refer Sonic Weekly services or products Member shall remain a Sonic Weekly Member for all purposes under this agreement.

5.2 – For any referral to Sonic Weekly that results in an actual sale of service or products that is not cancelled, refunded, exchanged returned or similarly not made Sonic Weekly after 90 days will pay a fee based upon the current schedule in Sonic Weekly's referral Affiliate program up to a maximum of $599.00 or the minimum reporting requirements of the IRS. In the event said amount is $600.00 or more then you must successfully complete an IRS form allowing payments based upon a valid social security number or taxpayer identification number

6. IP Address Ownership

During the course of providing Services to Member Sonic Weekly may assign to Member an Internet Protocol address. Member agrees that it has no right to a particular IP address under this agreement and accordingly Sonic Weekly shall retain ownership of any IP address or addresses used by Member under this agreement and that Sonic Weekly reserves the right to change or remove any and all such Internet Protocol numbers and addresses, in its sole and absolute discretion.

7. Caching

Member expressly grants to Sonic Weekly a license to cache Member's Content including content supplied by third parties and hosted by Sonic Weekly under this Agreement and Member agrees to indemnify and hold harmless Sonic Weekly for any infringement of any third party's intellectual property rights thereby affected from said caching.

8. No Unauthorized Scripts or Executable's

Member agrees not to run any scripts, executable's or other programs or processes on Sonic Weekly's servers or other equipment that will in any way adversely affect the performance of said equipment.

9. Intellectual Property Rights

Member acknowledges that Sonic Weekly owns all trade names, trademarks, service marks, inventions, copyrights, trade secrets, patents, know-how and other intellectual property rights relating to the Services and their provision. Member further acknowledges and agrees that nothing in this Agreement shall constitute a license to Member to resell or trade under any of Sonic Weekly's intellectual property.

10. Classified / Auction Policy

10.1 - All Member classified and auction ads and transactions on Sonic Weekly Classifieds must comply with the Classified Ad Guidelines. Sellers and buyers are responsible for all aspects of transactions in which they participate. Furthermore, sellers and buyers are responsible for reviewing and complying with any applicable laws, regulations, or restrictions for the city, county, state, region, and country in which both the buyer and seller reside. This includes laws, regulations, or restrictions on items and services, and the method of sale or exchange in which buyers and sellers participate on Sonic Weekly Classifieds. http://sonicweekly.com/class_ad_guidelines

11. Forums and Message Boards

11.1 While the administrators and moderators of the Sound-Off Forums will attempt to remove or edit any generally objectionable material as quickly as possible, it is impossible to review every message. Member acknowledges that all posts made to these forums express the views and opinions of the author.

Members agree not to post any abusive, obscene, vulgar, slanderous, hateful, threatening, sexually-oriented or any other material that may violate our Terms of Use Policy or any applicable laws. Members agree that the webmaster, administrator and moderators of this forum have the right to remove, edit, move or close any topic at any time should they see fit. As a member you agree to any information you have entered in accordance with our Privacy Policy.

The following are guidelines for posting material on the Sonic Weekly Message Boards:

Everyone is welcome to suggest new message threads that pertain to [topic of message board].

The use of profanity, vulgar language, antagonistic remarks or ethnic slurs is strictly prohibited.

Advertising of any kind, including outside Web sites or placing outside Web links on the message boards is strictly prohibited as well as the advertising or "hawking" of any products.

We encourage creative, original and thought-provoking discussions. The Message Boards will not be a free forum for personal attacks on others who us these Boards.

12. Blogging Terms of Use

Sonic Weekly ("We" or "Us" or "Our") offers the use of its blogging services (along with the content posted thereon, the "Services") subject to the terms and conditions of use (the "Terms") contained herein. All references herein to "We," "Us," or "Our" are intended to include Sonic Weekly Inc. and any other affiliated companies. By accessing, creating or contributing to any blogs hosted at www.sonicweekly.com (the "Blog"), and in consideration for the Services we provide to you, you agree to abide by these Terms. Please read them carefully before posting to or creating any Blog. We reserve the right to change, at any time, at our sole discretion, the Terms under which these Services are offered. You are responsible for regularly reviewing these Terms for changes. Your continued use of the Services constitutes your acceptance of all such Terms. If you do not agree with these Terms, please do not use the Services.

13.1. Disclaimer of Company Responsibility for Blog Content

You understand that all content posted to the Blog (the "Content") is the sole responsibility of the individual who originally posted the content. You understand, also, that all opinions expressed by users of this site are expressed strictly in their individual capacities, and not as Our representatives or any of Our sponsors or partners. The opinions that you or others post in the Blog do not necessarily reflect Our opinions.

13.2. Posting

(a) By posting your Content using the Services, you are granting an unrestricted, irrevocable, non-exclusive, royalty-free, perpetual, worldwide, and fully transferable, assignable, and sub-licensable right and license to use, copy, reproduce, modify, adapt, publish, translate, create collective or derivative works from, distribute, perform and display your Content in whole or in part and to incorporate it in other works in any form, media, or technology now known or later developed unless prior written approval is obtained from Sonic Weekly. You further warrant that all so-called moral rights in the content have been waived.

(b) By posting content to the Blog, you warrant and represent that you either own or otherwise control all of the rights to that content, including, without limitation, all the rights necessary for you to provide, post, upload, input or submit the content, or that your use of the content is a protected fair use. You agree that you will not knowingly and with intent to defraud provide material and misleading false information. You represent and warrant also that the content you supply does not violate these Terms. It is your sole responsibility to ensure that your postings do not disclose confidential and/or proprietary information, including information covered by a nondisclosure agreement, that you are not authorized to disclose. We caution you not to disclose personal information about yourself or your children, such as social security numbers, credit card numbers, etc.

(c) You agree to indemnify and hold Us and Our affiliated companies, and their directors, officers and employees, harmless for any and all claims or demands, including reasonable attorney fees, that arise from or otherwise relate to your use of the Blog, any content you supply to the Blog, or your violation of these Terms or the rights of another.

13.3. Accessing

(a) You agree that We will not be liable, under any circumstances and in any way, for any errors or omissions, loss or damage of any kind incurred as a result of use of any content posted on this site. You agree that you must evaluate and bear all risks associated with the use of any content, including any reliance on the accuracy, completeness, or usefulness of such content. You agree not to harvest or otherwise collect information about others, including e-mail addresses, or to use information obtained from the Services to send other users unsolicited e-mail of any kind.

(b) The Blog is provided for informational purposes only, and no content included in the Blog is intended for trading or investing purposes. We shall not be responsible or liable for the accuracy or availability of any information appearing or available on the Blog, or for any trading or investment decisions made based on such information.

(c) Blog postings may provide links to other websites on the Internet. We are not responsible or liable for such content and we make no express or implied warranty about the accuracy, copyright compliance, legality, merchantability, or any other aspect of the content of such postings. We are not responsible or liable for any advertising, products, or other materials on or available from such websites or resources. The inclusion of links does not imply endorsement of the Websites by Us or any association with their operators.

(d) We may enable you to establish an account with a username and password to access and use the Services. If so, you are responsible for maintaining the strict confidentiality of your password, and you are responsible for any activity occurring through use of your account and password. You agree to immediately notify us of any unauthorized use of your password or account or any other breach of security and ensure that you exit from your account at the end of each session. We are not responsible or liable for any loss or damage arising from your failure to comply with this provision.

13.4. Privacy Policy

Please be sure to read our Privacy Policy, which is available at http://sonicweekly.com/privacy and incorporated herein by reference.

13.5. Copyright ("DMCA") Complaints

We respect the intellectual property of others, and require that our users do the same. If you believe that your work has been copied and is accessible on this site in a way that constitutes copyright infringement, or that your intellectual property rights have been otherwise violated, please notify Us of your claim of infringement by sending the following written information to Our designated Copyright Agent:


• An electronic or physical signature of the person authorized to act on behalf of the owner of the copyright interest;
• A description of the copyrighted work that you claim has been infringed upon;
• A description of where the material that you claim is infringing is located on the site, including the URL and date on which the material was displayed;
• Your address, telephone number, and e-mail address;
• A statement by you that you have a good-faith belief that the disputed use is not authorized by the copyright owner, its agent, or the law; and
• A statement by you, made under penalty of perjury, that the above information in your notice is accurate and that you are the copyright owner or authorized to act on the copyright owner's behalf.
Our Copyright Agent for notice of claims of copyright infringement on its site is Peter C. Bronstein, Esq., who can be reached as follows:

Peter C. Bronstein,Esq.
2029 Century Park East 19th Floor
Los Angeles, CA 90067
legal@sonicweekly.com

13.6. Termination of Access/Removal of Content
We shall have the right in Our sole discretion to terminate your access to and use of the Services and/or remove any of your Content should We consider your statements or conduct to be inaccurate, illegal, obscene, defamatory, threatening, infringing of intellectual property rights, invasive of privacy, injurious, objectionable, or otherwise in violation of these Terms or applicable law.

14. Disclaimer of Warranty.

Member agrees that its use of Services and its reliance upon information provided by Sonic Weekly are entirely at Member's own risk. Member acknowledges and agrees that Sonic Weekly exercises no control over, and accepts no responsibility for, the content of data, scripts, or other information passing through Sonic Weekly's host computers, network hubs and points of presence or the Internet. THE SERVICES PROVIDED UNDER THIS AGREEMENT ARE PROVIDED ON AN AS IS, AS AVAILABLE BASIS. NEITHER SONIC WEEKLY, ITS OWNERS, EMPLOYEES, AGENTS, OR AFFILIATES MAKES ANY WARRANTIES OF ANY KIND, EXPRESSED OR IMPLIED, INCLUDING BUT NOT LIMITED TO WARRANTIES OF MERCHANTABILITY OR FITNESS FOR A PARTICULAR PURPOSE, FOR THE SERVICES OR ANY EQUIPMENT PROVIDED IN CONJUNCTION THEREWITH. NEITHER SONIC WEEKLY NOR ITS OWNERS, EMPLOYEES, AGENTS, OR AFFILIATES MAKES ANY WARRANTIES THAT THE SERVICES WILL BE UNINTERRUPTED OR ERROR FREE; NOR DO ANY OF THEM MAKE ANY WARRANTIES AS TO THE RESULTS THAT MAY BE OBTAINED FROM THE USE OF THE SERVICES OR AS TO THE ACCURACY, RELIABILITY OR CONTENT OF ANY INFORMATION, SERVICES OR MERCHANDISE CONTAINED IN OR PROVIDED THROUGH THE SERVICES. SONIC WEEKLY IS NOT LIABLE, AND EXPRESSLY DISCLAIMS ANY LIABILITY, FOR THE CONTENT OF ANY DATA TRANSFERRED EITHER TO OR FROM MEMBER OR STORED BY MEMBER OR ANY OF MEMBER'S MEMBERS VIA THE SERVICES PROVIDED BY SONIC WEEKLY. NO ORAL ADVICE OR WRITTEN INFORMATION GIVEN BY ANY SONIC WEEKLY EMPLOYEE, OWNER, OR AGENT WILL CREATE A WARRANTY; NOR MAY MEMBER OR ANY OF MEMBER'S OWNERS, EMPLOYEES, OR AGENTS RELY ON ANY SUCH INFORMATION OR ADVICE. The terms of this section shall survive any termination of this Agreement.

15. Indemnification.

Member agrees to indemnify, defend and hold harmless Sonic Weekly and its parent, subsidiary and affiliated companies, and each of their respective officers, directors, employees, shareholders and agents (each an 'indemnified party' and, collectively, 'indemnified parties') from and against any and all claims, damages, losses, liabilities, suits, actions, demands, proceedings (whether legal or administrative), and expenses (including, but not limited to, reasonable attorney's fees) threatened, asserted, or filed by a third party against any of the indemnified parties arising out of or relating to Member's use of the Services, any violation by Member of this agreement, any breach of any representation, warranty or covenant of Member contained in this Agreement or any acts or omissions of Member. The terms of this section shall survive any termination of this Agreement.

16. Limitation of Liability.

16.1 - Member agrees neither Sonic Weekly nor any of its employees, owners, or agents shall be held responsible or liable for situations where the Services are accessed by third parties through illegal or otherwise unauthorized means, including situations where such data is accessed through the exploitation of security gaps, weaknesses or flaws (whether known or unknown to Sonic Weekly at the time) which may exist in the Services or Sonic Weekly's equipment used to provide the Services.

16.2 - Under no circumstances, including negligence, shall Sonic Weekly or any of its employees, owners, or agents be liable for any indirect, incidental, special, consequential or punitive damages, or loss of profits, revenue, data or use by Member or any other third party, whether in an action in contract or tort or strict liability or other legal theory, even if Sonic Weekly has been advised of the possibility of such damages. No Sonic Weekly Person shall be liable to Member or any other third party, for any loss or damages that result or are alleged to have resulted from the use of or inability to use the Services, or that results from mistakes, omissions, interruptions, deletion of files, loss of data, errors, viruses, defects, delays in operations, or transmission or any failure of performance, whether or not limited to acts of God, communications failure, theft, destruction or unauthorized access to Sonic Weekly's records, programs, equipment or services.

16.3 - Notwithstanding anything to the contrary in this Agreement, Sonic Weekly's maximum liability under this Agreement for all damages, losses, costs and causes of actions from any and all claims regardless of the legal theory or the nature of the cause of action shall not exceed the actual dollar amount paid by Member for the Services which gave rise to such damages, losses and causes of actions during the twelve (12) month period prior to the date the cause of action arose or the injury or loss occurred.

16.4 - This limitation of liability reflects an informed and voluntary allocation of risks between the parties and applies to risks both known and unknown that may exist in connection with this Agreement. The terms of this section shall survive any termination of this Agreement.

17. Prohibited Uses and Activities

Sonic Weekly may immediately take corrective action, including removal of all or a portion of the Member's content, disconnection or discontinuance of any Services if Member, or anyone accessing Member's account, engages in any of the prohibited Uses or Activities set forth in Section 16 of this agreement. Member hereby agrees that Sonic Weekly shall have no liability to Member due to any corrective action that Sonic Weekly may take (including, without limitation, disconnection of Services).

A. Violations of Intellectual Property Rights

Member agrees that it shall not violate any intellectual property rights and that it shall not resell services to any party which violates intellectual property rights. Any violation of any individual or entity's intellectual property rights including, rights of privacy and rights of publicity are prohibited. Sonic Weekly is required by law to remove or block access to content appearing on or through the Services upon receipt of proper notice of copyright infringement (see 'Copyright Infringement Notice Information' below).

B. Spamming

Member agrees not to send spam.. The term 'spam' includes, but is not limited to, the sending of unsolicited bulk and/or commercial e-mail messages over the Internet or maintaining an open SMTP policy. In the event of a dispute Sonic Weekly reserves the right to determine, in its sole and discretion, whether e-mail recipients were from an opt-in email list.

C. Misrepresentation of Transmission Information

Member agrees not to forge, misrepresent, omit, or delete message headers, return mailing information and/or Internet protocol addresses to conceal or misidentify the origin of any message or to resell services to anyone who engages in said conduct.

D. Viruses and Other Destructive Activities

Use of the Services for creating or sending malicious, destructive or nuisance code, examples of which include but are not limited to, viruses, worms and Trojan horses, or for pinging, flooding or mail-bombing, or engaging in denial of service attacks is prohibited and is a breach of this agreement. Member also agrees not to engage in any other activity that is intended to disrupt or interfere with, or that results in the disruption of or interference with, the ability of others to effectively use the Services (or any connected network, system, service or equipment).

E. Malicious or Unauthorized Hacking

Member agrees not conduct or promote any 'Hacking' activity and agrees that 'Hacking' as herein defined includes but is not limited to, the following activities: illegally or without authorization, accessing computers, accounts or networks, penetrating or attempting to penetrate security measures, port scans, stealth scans, and other activities designed to assist in malicious or unauthorized hacking or cracking. Any such activity on the part of Member is a material breach of this Agreement.

D. Export Control Violations

The exportation of encryption software outside of the United States and/or violations of United States law relating to the exportation of software is prohibited.

F. Child Pornography

The use of the Services to store, post, display, transmit, advertise or otherwise make available child pornography is prohibited. Sonic Weekly will as required by law, notify law enforcement agencies when it becomes aware of the presence of child pornography on, or being transmitted through, the Services.

G. Other Illegal Activities

The use of the Services to engage in any activities that are determined by Sonic Weekly, in its sole and absolute discretion, to be illegal or which in Sonic Weekly's opinion are likely to be found to be illegal is prohibited. Such illegal or potentially illegal activities include, but are not limited to, storing, posting, displaying, transmitting or otherwise making available Ponzi or pyramid schemes, password and cracking information, fraudulently charging credit cards or displaying credit card information or other private information of third parties without their consent, and failure to comply with applicable on-line privacy laws. Sonic Weekly will cooperate fully with appropriate law enforcement agencies in connection with any and all illegal activities occurring on or through the Services.

H. Obscene, Defamatory, Abusive or Threatening Language

Use of the Services to store, post, transmit, display or otherwise make available obscene, defamatory, harassing, abusive or threatening language is prohibited.

I. Other Prohibited Activities

Engaging in any activity that, in Sonic Weekly's sole and absolute discretion, disrupts, interferes with or is harmful to (or threatens to disrupt, interfere with, or be harmful to) the Services, Sonic Weekly's business, operations, reputation, goodwill, Members and/or Member relations, or the ability of Sonic Weekly's Members to effectively use the Services is prohibited. Such prohibited activities include making available any program, product or service that is designed to or could be used to violate this Agreement. In addition, the failure by a Member to cooperate with Sonic Weekly in correcting or preventing violations of this Agreement by, or that result from the activity of, a Member of the Subscriber is a violation of this Agreement.

18. Copyright Notice Infringement Information

Pursuant to the Digital Millennium Copyright Act, Sonic Weekly has adopted a policy that provides for suspension and possible termination of websites hosted by Sonic Weekly that are found to infringe on copyrights of third parties. Member expressly acknowledges that they are aware of this provision and Member waives any claims it may have should it be injured or its business damaged in any form by the enforcement of this provision. If a copyright holder believes that there has been a violation of their copyright on a website that is hosted by Sonic Weekly and the copyright holder demands that Sonic Weekly remove the website or disable the material in question, Sonic Weekly will remove the website or disable the material if the copyright holder provides Sonic Weekly with all of the following information under the Digital Millennium Copyright Act:

1. A signature of a person authorized to act on behalf of the owner of the exclusive right that is allegedly infringed.

2. Identification of the copyrighted work that is claimed to have been or being infringed, or, in the case of claimed infringement of multiple copyrighted works, a representative list of such works.

3. Identification of the material that is claimed to be infringing or is the subject of infringing activity and that should be removed or access to which should be disabled, with information reasonably sufficient to permit us to locate the material. Information reasonably sufficient to permit us to contact the person giving the notification, such as an address and telephone, and, if available, an electronic mail address at which such person may be contacted.

4. A statement that the person giving the notification has a good faith belief that use of the material in the manner complained of is not authorized by the copyright owner, its agent, or the law.

5. A statement that the information in the notification is accurate, and under penalty of perjury, that the person giving the notification is authorized to act on behalf of the owner of the exclusive right that is allegedly infringed.
19. Use of Error Pages

Sonic Weekly has created a series of content sensitive error pages which shall be displayed in the event any user enters an erroneous Uniform Resource Locator ("URL") for any activated domain name of any Sonic Weekly account. Sonic Weekly does not charge you to display an error page and you hereby grant to Sonic Weekly a limited, non-exclusive license to use any right you may have in any intellectual property right consisting of, derivative of or related to your domain name for the purpose of displaying such error pages under your domain name or any sub-page thereof . Such error pages may at the option of Sonic Weekly contain links to your domain, to Sonic Weekly or to any other site or service. At any time, you may choose to disable the Sonic Weekly error pages by selecting a different message to display for errors within your Domain under your control panel.

20. Disclosure of Member Information and Legal Process

Although Sonic Weekly will ordinarily maintain strict Member confidentiality there are certain exceptions where Sonic Weekly may disclose any information in its possession, including, without limitation, information about Subscribers, Internet transmissions and website activity in order to comply with a court order, subpoena, summons, discovery request, warrant, statute, regulation or official governmental request, to protect Sonic Weekly or others from harm, and/or to ensure the proper operation of the Services. Sonic Weekly has no obligation to notify any person, including the Subscriber about whom information is sought, that Sonic Weekly has provided the information. Member acknowledges the above exceptions and agrees to them without reservation.

21. Force Majeure

Sonic Weekly shall not be liable for failure or delay in performing its obligations hereunder if such failure or delay is due to circumstances beyond its reasonable control, including, without limitation, acts of any governmental body, war, insurrection, sabotage, embargo, fire, flood, strike or other labor disturbance, interruption of or delay in transportation, unavailability of, interruption or delay in telecommunications or third party services (including DNS propagation), failure of third party software or hardware or inability to obtain raw materials, supplies or power used in or equipment needed for provision of the Services.

22. Governing Law; Jurisdiction; Arbitration.

This Agreement shall be governed in all respects by California law without regard to the conflict of law provisions thereof. Both parties submit to personal jurisdiction in California. Any controversy or claim arising out of, relating to or in connection with this Agreement, or the breach thereof, shall be subject to arbitration administered by the American Arbitration Association ('AAA') in accordance with its then existing Commercial Arbitration Rules (collectively, the 'AAA Rules') and judgment upon the award rendered by the arbitrator may be entered in any court having jurisdiction thereof. The place of arbitration shall be Studio City, California, or any other place selected by mutual agreement of the parties. An award rendered in connection with an arbitration pursuant to this Section shall be final and binding upon the parties and the parties agree and consent that the arbitral award shall be conclusive proof of the validity of the determinations of the arbitrations set forth in the award, and any judgment upon such an award may be entered and enforced in any court of competent jurisdiction. The parties agree that the award of the arbitral tribunal will be the sole and exclusive remedy between them regarding any and all claims and counterclaims between them with respect to the subject matter of the arbitrated dispute. The parties hereby waive all in persona jurisdictional defenses in connection with any arbitration hereunder or the enforcement of an order or award rendered pursuant thereto. In any legal action, the prevailing party will be entitled to recover all legal expenses incurred in connection with the action, including but not limited to its costs, both taxable and non-taxable, and reasonable attorney's fees. The terms of this section shall survive any termination of this Agreement.

23. Assignment.

Sonic Weekly may assign this agreement at any time and without notice to Member. Member shall not have the right to assign this Agreement without the prior written consent of Sonic Weekly. This Agreement shall be binding upon and inure to the benefit of Member and Sonic Weekly and their successors and permitted assigns.

24. Entire Agreement; Severability.

This Agreement, together with the Order Form and any other documents or agreements identified in this Agreement, represents the entire agreement between the parties, and supersedes all previous representations, understandings or agreements. If any provision of this Agreement shall be held by a court of competent jurisdiction to be invalid, unenforceable, or void, the parties agree that the remainder of this Agreement shall remain in full force and effect.


I HAVE READ THIS AGREEMENT AND AGREE TO ALL OF THE PROVISIONS CONTAINED ABOVE.

Last updated: December 14, 2011